Service
System Consulting
---
System Consulting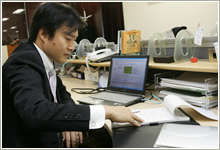 Our Certified Public Accountants with extensive consulting experience in system development mediate between clients and vendors to build an efficient system.
---
Assisting for designing information system
Designing an IT system is the pillar of efficient management for corporations, and it requires extreme prudence to implement and modify the system. Figures processed by the system will, in the end, affect management control information and financial statements. Therefore, it is crucial that implementation and modification of the IT system should be supervised by someone knowledgeable in all areas of the system, business operations and accounting. However, in general, engineers of system vendors have little knowledge in business operations and accounting.? If a company leaves the system designing all up to the vendors, it could cause unexpected loss on the company. ?In addition to such considerations, listed companies should design a system complying with J-Sox.

We assist our clients to design the most efficient system through providing following consulting steps.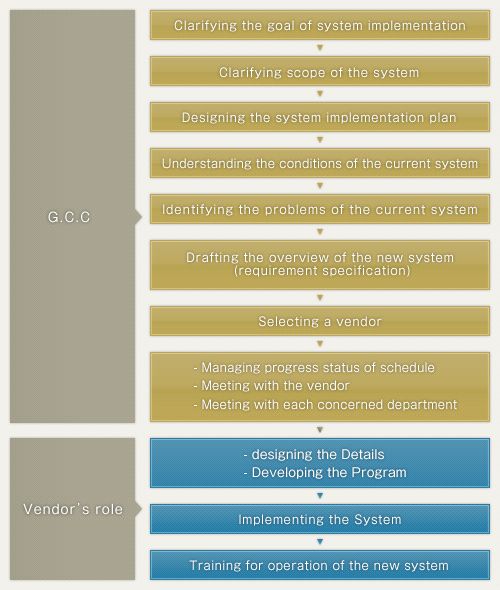 ---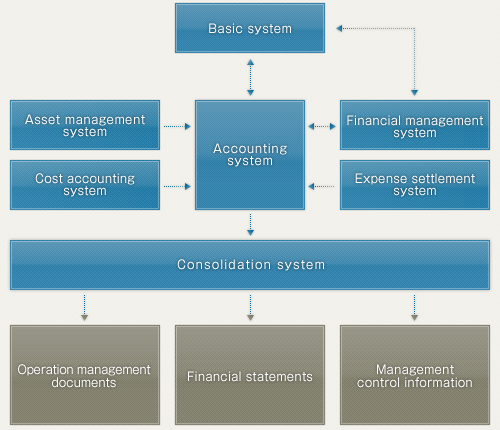 ---
---
---