Service
Human Resources Consulting
Home
> Human Resources Consulting
---
Human Resources Consulting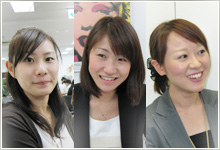 Our experts, such as Certified Public Accountants, Certified Public Tax Accountants and Certified Social Insurance and Labor Consultant, cooperate together to provide comprehensive consulting services on human affairs management, organizational management, and human resources management.
---
Consulting on compensation system
Even if a company clarifies each responsibility and scope of authority in the course of organizational restructuring, its efficient management cannot be achieved unless its content of work corresponds with its compensation structure.

We assist our clients to design a compensation structure fitting with their actual situation, together with assisting their organizational restructuring.
---
conducting Labor-related investigations
Companies planning to go public and, of course, already listed companies, must comply with all labor-related rules and regulations stipulated by law. However, since Labor-related laws are amended frequently, companies should consider requesting specialists to review their compliance in regular basis.

Our specialists (Certified Social Insurance and Labor Consultants) quickly investigate our clients' compliance with labor-related laws and regulations, and advise for its sustainable improvements.
---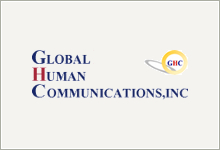 Our group company, Global Human Communications provides assisting services on administrative management such as accounting, general affairs, and human affairs management.
---
assisting in implementation of our improvement proposal
Consulting is, by definition, to offer clients advice and supervision, and the clients are supposed to implement such advice and supervision into their business practices. However, in reality, it is so common that implementation of the advice and supervision takes long time to be adopted, since their administrative functions are carried by the minimum number of staff in most companies, and they are usually tied up with their current tasks.

In this case, generally, utilizing staffing services is effective to temporarily reinforce its capabilities to deal with the situation.
Our experienced professionals provide consulting services, as well as to assist our clients to implement our improvement proposals.
(Our Assisting Services)
- Integration of accounting, finance and personnel affairs after M&A
- Administrative work preparing for IPO
---
Staffing/outsourcing support services
We also provide outsourcing services for daily administrative tasks including accounting, general affairs and personnel affairs. Utilizing these outsourcing services clarify job roles: clients' full-time employees are able? to focus on their core administrative business, while other tasks are delegated to outsourced staff. ?This is they strategy to pursue two objectives; 1. to enforce the administrative functions, and 2. to enhance operation efficiency.
(Our Assisting Services)
- Daily tasks regarding annual and monthly account settlement
- Daily tasks regarding sales, purchases, payment management, etc.
- Daily tasks regarding salary calculation, social insurance matters, etc.
- Temporary tasks regarding establishment of new company structure such as document preparation and data registration, etc.
---
---
---